Hybrid Pro, the wood stain boasting the best of all existing technologies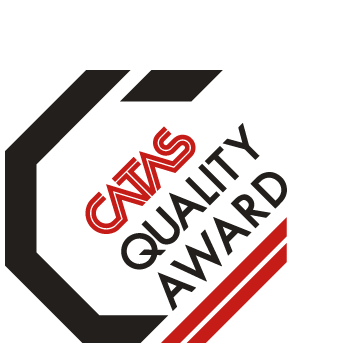 Hybrid Pro
the wood stain boasting the best of all existing technologies
All the advantages in one formula and boosted performances outdoors
Take the advantages of the lacquered wood stain for exterior. It boasts the best features of water-based and solvent-based coatings. Suitable for flow-coating, dipping, brush and spray-gun application on lacquered windows, shutters, entry doors.
WET ADHESION BEYOND COMPARISON
Hybrid Pro [code YM M097/C02] is the hybrid wood stain for exterior, boasting all the advantages of water-based and solvent-based technologies. Its main strength is the excellent adhesion to the wooden support, even in condition of very high humidity. An exclusive adhesion, a solid foundation for the entire coating system. Thanks to the application of Hybrid Pro as wood stain for doors and windows, also intermediate products and topcoats are improved in quality. Concerning wet adhesion, Hybrid Pro is certified Catas Quality Award because it complies with EN 927 standard, if applied in a Top Quality2 coating system.
A VALUABLE PARTNER AGAINST THE WOOD CRISIS
Hybrid Pro is a precious partner in such a delicate moment, in which the world of wood faces a strong crisis,
including compromised quality and scarce supply. The doors and windows, treated with the hybrid wood stain, don't show wood instability and fiber swelling. Hybrid Pro is specific for softwoods and timbers without tannins and allows the use of non-first choice wood.
ALL THE OTHER ADVANTAGES FOR DOORS/WINDOWS PRODUCERS
Hybrid Pro hiding wood stain [code YM M097/C02] boasts an innovative formula based on hi-tech oils and resins.
Hybrid Pro boasts 30% of solid content. Those, who need higher solid content, can choose the intermediate product from the same hybrid range [code YL S055/C02], that reaches 40% and strengthens the advantages of this treatment.
Higher adhesion to the wood
Stop fiber swelling
Blocking
Stop flammability of the product inside the can
Ultra-fast drying
Non-yellowing power
Colour uniformity
Low VOC emissions
Do you want to discover more about these products?
Contact us.